Haitian Christian Mission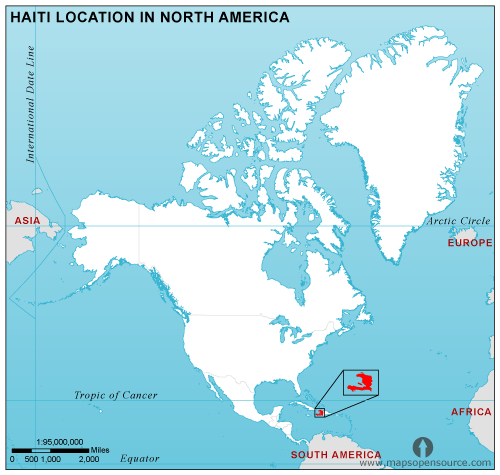 Haitian Christian Mission is a non-denominational Christian mission founded in 1974 under the leadership of Etienne and Betty Prophete. Len Clevenger was involved with the mission from incorporation and remains quite involved today as Chairman of the Board. It is designed to build up the whole person; body, mind and spirit. Its focus is the salvation of the individual either by corporate worship, personal relationship with the Lord, lifestyle or mass evangelism. To this end, social work is emphasized. It has grown today into a major mission, saving lives and raising the standard of living for many.
---
"Haiti Location Map In North America" by mapsopensource.com is licensed under the Creative Commons Attribution 3.0 Unported License.